Events and Emcee Training Summer Camp April May 2023
Updated on 27th May 2023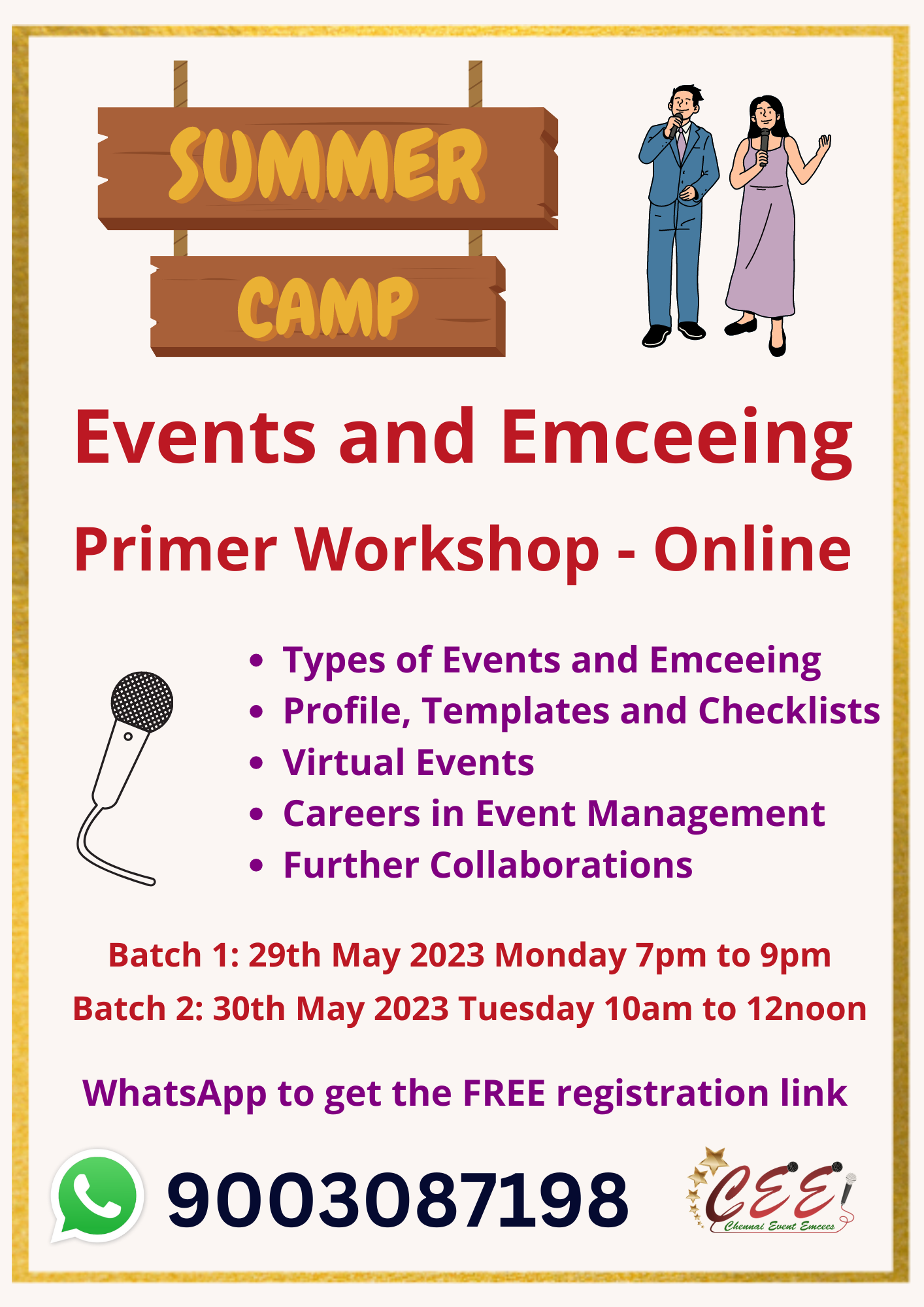 Once you have filled the registration form (link in the middle of this post), you will get a confirmation message in WhatsApp in 24 hours and then get the meeting link one hour before the start of the online session.
Original post:
Creating our own Modules for Events and Emcee Training for Summer Camp.
If anyone is already planning for your summer camp and would like to make use of our services for training, you can propose the plan. Would like to come as a resource person.
Commercials would be involved.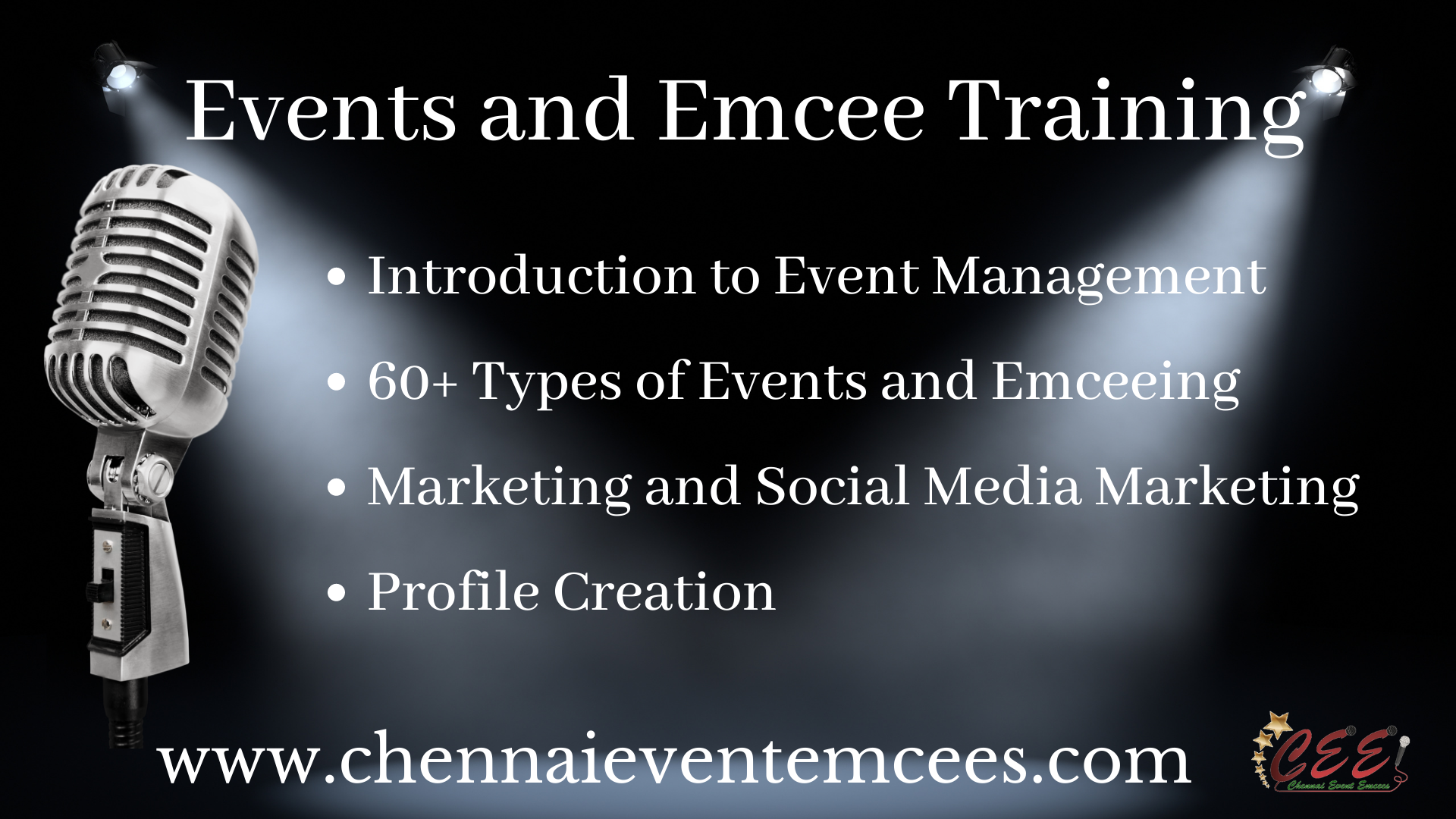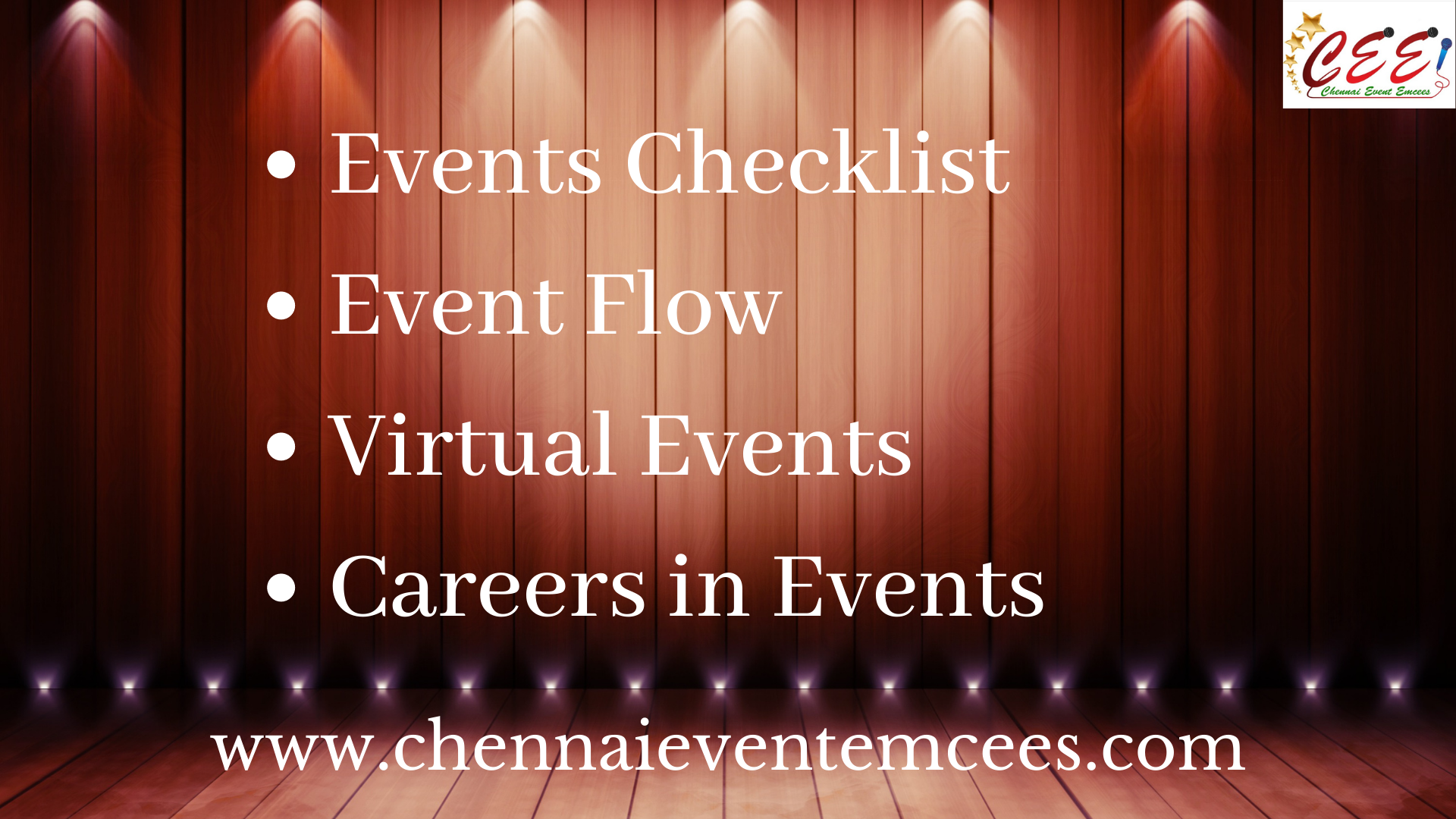 For more details and quick response, please do WhatsApp me.
Thamizharasan Karunakaran
Event Anchor | Emcee Manager | Virtual Emcee | Online Event Organizer
Founder: Chennai Event Emcees Entertainers and Professionals
Family Parties to Corporate Events
Contact me to Organize and Host your Online, Hybrid and Physical Events.
Pls follow me on my Social Media Profiles to get regular updates about my events and to know what's trending in the Event Industry: Instagram YouTube Twitter Facebook: Virtual Emcee Thamizh